O'h my goodness this gravy is unreal!  It taste so good! I LOVE Ina Garten and have made several of her recipes. This one is definitely worth the time. I am usually making homemade cranberries and pies at the same time as the gravy so the time it takes does not bother me in the slightest. I usually make this recipe with Kendall Jackson Chardonnay but if you don't like Chardonnay then don't use it. Be sure to use a white wine you enjoy drinking or you will ruin your gravy.  
This recipe is in her Ina Garten make it ahead cookbook
This recipe is expensive to make if you don't have any of the ingredients. It really does contradict my blog of saving money and eating healthy but it is so good I had to share it.
Cost Per Serving 1.72 as of April 2022
If you have zero ingredients then this recipe will cost about $27.46. 
It is the alcohol in the recipe that drives up the price. I do not include salt and pepper in the cost of this recipe. 
Recipe yields: 4 cups
Equipment needed: 1 large sauce pan
Total time: about 2 hours
I do not include salt and pepper because I assume it is already in your pantry. 
Total: $9.41 as of May 2022
1 pound unsalted butter

$3.58

1 bag flour 5 pounds

$1.56

cognac or brandy 50 ml

$1.29
Total: $18.05 as of May 2022
1 box chicken stock 32 oz.

$2.82

1 package large fresh sage leaves

$1.98

1 bottle dry white wine

$11.99
Ingredients
6 tablespoons (3/4 stick) unsalted butter
1 large red onion, halved and sliced ¼ inch thick
4 large garlic cloves, peeled and halved
6 tablespoons flour
4 cups reduced sodium chicken broth
2 tablespoons of cognac or brandy
10 large fresh sage leaves
2 bay leaves
Kosher salt
Freshly ground black pepper
1 cup dry white wine
Prep
Complete prep from prep tab above.

Melt the butter in a large saucepan over medium heat then add the onion and garlic stirring every few minutes for 15 – 20 minutes. The onions should be brown and slightly caramelized.

Sprinkle the flour and cook for 1 -2 minutes until you no longer see any white of the flour.

Slowly stir in the chicken stock, cognac, sage leaves, bay leaves, 1 teaspoon salt and 1 teaspoon pepper.

Bring to a boil then lower the heat and simmer stirring occasionally.

Set the pot on a trivet or hot pad for 1 hour then strain. Discard the solids and refrigerate until ready to use.

After the turkey is cooked take the pan and place it over medium heat and add the wine.

Alternatively; after the turkey is cooked pour the turkey drippings into a sauce pan and add the white wine.

Bring to a boil, lower the heat to simmer for 2 minutes.
Slowly add the gravy from the refrigerator and simmer for about 5 minutes.
Don't forget to taste for seasonings. Enjoy!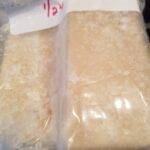 I usually make a double batch of this gravy and freeze it in 1/2 cup increments. When I am ready to use it, I either thaw in the refrigerator over night or warm it in a pot on the stove. This is a great way to cut down on waste when you are sick of Thanksgiving Dinner. Check out our article for other food freezing ideas: Ice cube trays are great for storing food.